Top picks
Simone Dinnerstein: A Character of Quiet (OMM 2020)
Glass, Etude No. 6
Schubert, Piano Sonata No. 21 in B-Flat Major, D. 960, II. Adagio sostenuto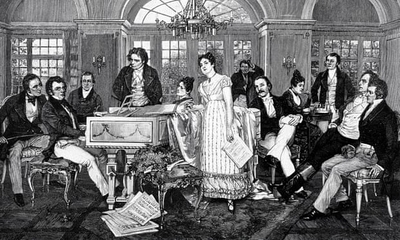 Schubert at the keyboard, among friends.
After months with concert halls on lockdown, Simone Dinnerstein could barely bring herself to touch the piano. Then a producer friend coaxed her into recording at home. The title of the resulting album, which pairs three of the 20 Glass solo etudes with the transcendental last of Schubert's piano sonatas, conveys a mood of spiritual exercise, as do the tracks we heard. Nervously romantic, the Glass flies by in a flurry of perpetual motion that does not so much go places as shelter in place, the touch of the left hand and the right so unalike as to suggest duo musicians at the keyboard rather than one player on her own. In the great adagio of the Schubert, Dinnerstein gives equal weight to the substrate of anxiety and the flooding serenity to which it gives way. It's possible to play this music in a purely celestial vein, but this more unsettled interpretation feels eerily in synch with the times.
*
Christopher Tyler Nickel: Concertos for Oboe (AVIE 2020)
Mary Lynch, Northwest Sinfonia
Concerto for Oboe d'amore (2014): II. Andante misterioso – Andante agitato – Andante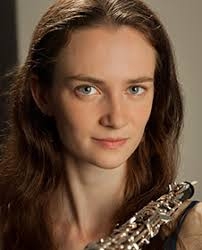 Mary Lynch, Ulysses of the oboe.
The oboe d'amore, lower pitched and of a more haunting tang than your standard-issue variety, traces quite an odyssey in this fascinating excerpt. Beginning in anxious suspense, the music soon starts striking angular gestures. From there, it's off to the hoedown and then to the races and finally into a sunset haze of mystic light.
*
And there's more...
Buried Alive (Bridge Records 2020)
Michael Nagy, The Orchestra Now, Leon Botstein
From Othmar Schoeck, Lebendig begraben ("Buried Alive"), op. 40
No. 1, Wie poltert es
No. 9, Zwölf hats geschlagen
No. 14, Und wieder schlägts, ein Viertel erst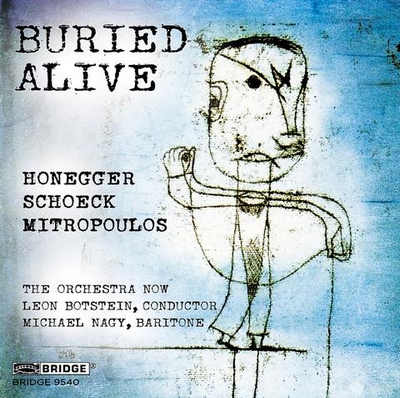 The discography of the German baritone Dietrich Fischer-Dieskau, who recorded just about everything ever written for a classically trained baritone and then some, includes a historic performance of this album's eponymous orchestral song cycle. Written in the first person, the Poesque verse is from the pen of Gottfried Keller, a Swiss novelist and poet who occupies a place of honor in the German literary pantheon. Though his compatriot Othmar Schoeck (1886-1957), who wrote the music, had an ardent fan in James Joyce,[1] posterity has let him slip unmourned into oblivion. Leave it to Leon Botstein, musician, cultural historian, and inveterate excavator, to exhume this sunken treasure. His performance has atmosphere and excitement to burn, and the psychedelic, ultimately otherworldly instrumental palette fascinates. The bad news is that the baritone soloist, Michael Nagy, has a wobble impossible to pass off as an expressive choice. Yet his gnarly, coal-black timbre suits the material to a T, as do his biting dramatic instincts.
*
Ludovico Einaudi: Undiscovered (Decca 2020)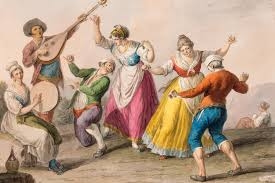 The Hail Mary cure for tarantula bites.
It never fails. You put out an album conceived as an organic narrative, but listeners fixate on a track or two. This new two-CD from a rainmaking cult icon gives a second chance to hits that never were. The lulling monotony of "Fuori del mondo" (Out of this world) casts quite a spell, with notes from the piano falling like drops of mercury into a silver pool. "Taranta"—a frenetic dance either identical with or next-of-kin to the tarantella, the Hail Mary treatment for the deadly bite of the tarantula—pulses with abandon, interwoven with keening Mediterranean vocals
.
*
Kvartan Sweinsson: Der Klang der Offenbarung des Göttlichen (Sono Luminus 2020)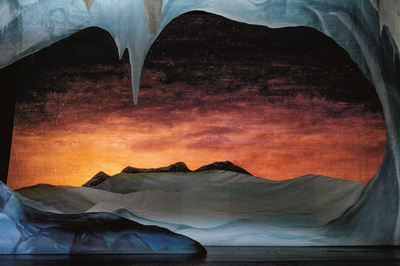 A "banally romantic" "opera" in which no actors appear.
Classified by its Icelandic creators as a self-standing, "banally romantic" "opera," "The Sound of the Revelation of the Divine" consists, we are told, of four minimalist theatrical tableaux by the artist Ragnar Kjartansson, displayed to the Kvartan Sweinsson's orchestral and choral accompaniment. No actors appear onstage, and the theme—inspired by texts of the novelist Halldór Laxness, Iceland's lone Nobel Laureate—is the human yearning for beauty. Delivering the beauty as well as the yearning, Sweinsson's thickly woven orchestra tapestry goes in one ear and out the other.
*
American Gifts for Marimba Duo (Bridge 2020)
Jack Van Geem, Nancy Seltsman
Joseph Brackett, "'Tis a gift to be simple"
The familiar Shaker song, in an arrangement that is star-spangled, wild, and quirky. Love it.
*
Songs for Sir John (Divine Art 2020)
Lesley-Jane Rogers, John Turner
Jeremy Pike, "The Cat and the Moon"
Robin Smith, "Men Improve with Age"
Sir John would be Sir John Manduell, composer, BBC producer, festival director, principal of the Royal Northern College of Music, cricketer, and devotee of W.B. Yeats, whose verse more than a dozen colleagues, students, and friends of Sir John have set to music. I'm guessing the intramural crowd will find more to enjoy here than a casual interloper.
*
Michael Shapiro: Second Symphony and Overture to Frankenstein: The Movie Score (City of Birmingham Symphony Orchestra, Michael Shapiro 2015)
Overture to Frankenstein: The Movie Score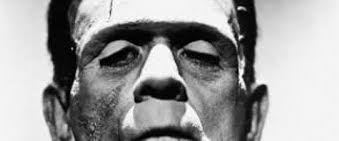 Boom! Boom!! Boom!! Strings on fire like souls in hell!!!! Written to accompany Boris Karloff's 1931 classic, which had spoken dialogue but no music track, Shapiro's thing of thrills and chills is in contention for the least subtle music ever. As such, it hits the nail squarely on the head.
---
The playlist for this show is archived at Apple Music.
---
[1] According to the Joyce scholar Myra T. Russel, Schoeck was Joyce's favorite composer (New York Times, Letters, August 22, 1999).