The best of times? Hardly. Is the worst of times just around the corner? Can our Constitution weather the gathering thunderbolts from Trump Tower? Can the planet? Until he rewrites history, there's reassurance of sorts in the knowledge that our president elect lost the popular vote, lost it by a decisive margin. The victory he claims to have won "easily" rests solely on the procedures of that peculiar institution the Electoral College, as toxic to democracy in this century as the Confederacy's peculiar institution of slavery in Lincoln's. Its abolition cannot come one moment to soon, and momentum is building. But for now, suns rise and set. Having no choice, we fiddle while Rome burns, rearrange deck chairs on the Titanic, and share what news we have.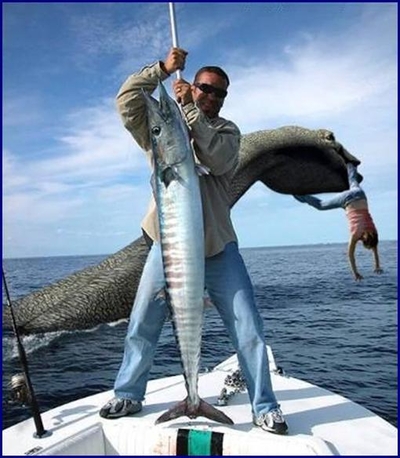 Let me alert you then, without undue fanfare, to the launch of Catch of the Day, a showcase for tracks from new and pre-release recordings in many genres, with off-the-cuff intros plus on-the-spot assessments by yours truly. This hour-long show-within-a-show comes to you on Mana'o Radio, Maui's leading noncommercial, 100%-listener-supported, 100%-volunteer-staff broadcaster. My godfather and co-conspirator on this project is the redoubtable Paul Janes-Brown, actor, choral singer, critic, host of The Alpha and Omega, heard the first and last Sunday of each month from 10:00a to 2:00p Hawaii–Aleutian Standard Time. Catch of the Day occupies the noon-to-1:00pm slot. Please join us on island at 91.7FM or on the web at manaoradio.com.
This being the year 2016, the intent going forward is to capture and post each episode, with online channels open for dialogue with our listeners. To date, we've lost the opening segment of our first show and our second show in its entirety to technical glitches. When will we establish streaming on demand? I just don't know. For now, let's fall back on the written word. Herewith a recap of our first episodes.
Episode 1, October 30, 2016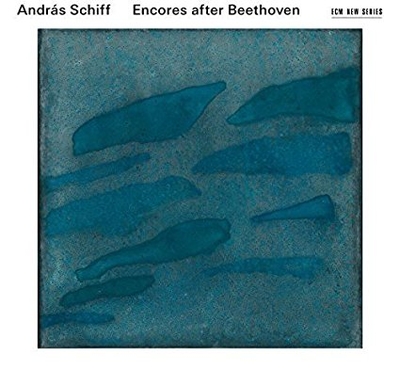 In Encores After Beethoven (ECM New Series), András Schiff presents music he has performed after concerts on series devoted to all 32 piano sonatas of Beethoven. More often than not, he sends listeners into the night with selections by masters like Bach, Haydn, and Mozart—or Schubert, whose reflective Hungarian Melody in B minor, D817 we spun on air, entranced by the dancing grace of Schiff's rendition. The instrument he performs on sounds nothing like your brilliant, high-tech concert. Rather, it sings in a voice that is luminous and hazy, intimate and old-fashioned.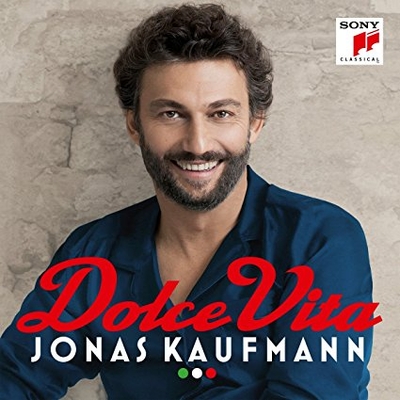 Dolce Vita (Sony Classical), an anthology of Italian oldies but goodies, gives the tenor Jonas Kaufmann a chance, in his words, to sprinkle "a little bit of powdered sugar" over the dark, roiling emotions that dominate in opera, where he reigns supreme. I couldn't resist checking out "Con te partirò," the ballad that catapulted Andrea Bocelli to the top of the pop charts, though his dream was to conquer opera, and by now he has recorded and appeared in quite a few without pleasing hardcore opera fans very much. But within the parameters of pop, his vivid diction and heartfelt intensity drive audiences wild. Covering Bocelli, Kaufmann delivers the goods with equal sincerity in tones that are duskier, suppler, and orders of magnitude more glamorous. For an encore, we sampled Leoncavallo's evergreen "Mattinata," flung out in the heart-on-sleeve spirit of the immortal Enrico Caruso, who introduced it in 1904.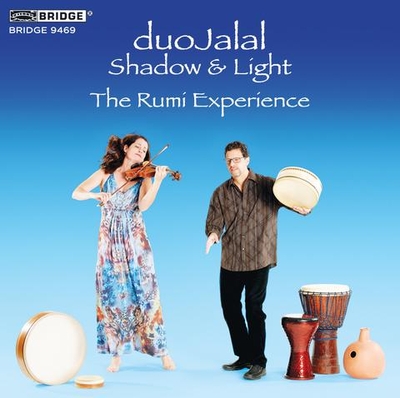 Next, we turned to the CD Shadow & Light: The Rumi Experience (Bridge), by Kathryn Lockwood, viola, and Yousif Sheronick, percussion, who perform together as duoJalal. Their program, we are told, is inspired by the work of the 13th-century Persian poet and mystic Jalal al-din Rumi. The opening track, "Lamentatio," by the contemporary Sicilian composer and virtuoso cellist Giovanni Sollima, whips up a stinging pan-Mediterranean cyclone that may or may not spell lamentation to you, but which most certainly holds the ear spellbound.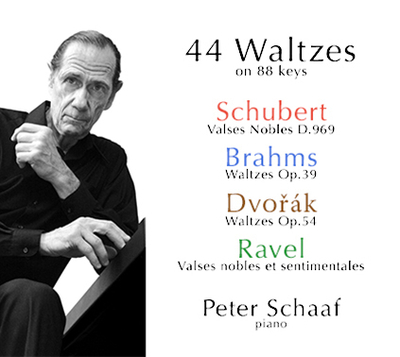 We closed with tracks from the pianist Peter Schaaf's 44 Waltzes on 88 Keys, which includes, in their entirety, sets by Schubert, Brahms, Dvořák, and Ravel. Released by the artist on Schaaf Records, the material is also available free for streaming and downloads at schaafrecords.com. Our teasers came from the little-known Dvořák set, meditative, mercurial vignettes rendered with an unassuming poet's touch.
Episode 2, November 6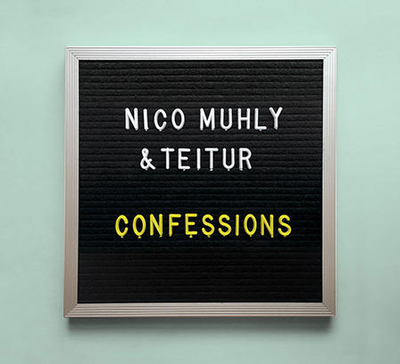 In Confessions (Nonesuch), the New York composer Nico Muhly, 35, and the singer/songwriter billed as Teitur, 39, from the remote Faroe Island, present songs inspired by snippets they found on YouTube, which fascinated them by their very banality. Our three tracks—"I Smoke," "Love Hits You Where It Hurts," and "Cat Rescue"—plumbed no great depths, but their plaintive, deadpan quality has its charm. Faux-baroque accompaniments and interludes by the bona fide baroque ensemble Holland Baroque inject little by way of drama or commentary, yet they lend a certain dignity to the trivial travails that invade every life. To a cat lover such as myself, the plight of the cat owner whose pet has been 40 or 50 feet up a tree for over three days is far from funny, yet I laughed out loud to hear Teitur sing, in his conversational, impeccable English, about a surefire trick that failed: "I have tried with food. I have tried opening tuna."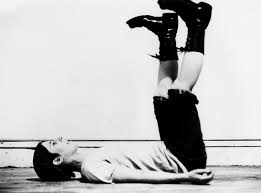 Meredith Monk onstage. (Was there really a rocking chair?)
Speaking of going out on a limb, we next turned to Meredith Monk's green-themed
On Behalf of Nature (ECM New Series)
. Full disclosure: I gave up on Monk decades ago after a performance of her classic
Education of the Girl Child
, which left memories of a rocking chair, dead-white makeup, an emaciated human form, and "singing" that brought to mind the screech of fingernails on a blackboard or the wan peeping of a trapped mouse. (Was there really a rocking chair? Intimations of Samuel Beckett, perhaps not at his finest.) Clear family resemblances notwithstanding, the four-minute opening track of Monk's latest effort, entitled "Dark/Light 2," spins an incomparably richer web of vocal and unusual instrumental sonorities. Time, I'm thinking, to give Monk another try.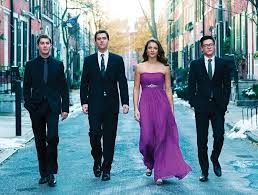 The Dover Quartet: Four budding virtuosi in search of an audience.
Tribute: Dover Quartet Plays Mozart (Cedille) made the cut in anticipation of the ensemble's concert date on
November 19 at the Maui Arts & Cultural Center
. As disciples of the revered Guarneri Quartet, these early-career virtuosi have set themselves a high bar. Joined by the Guarneri's violist Michael Tree in the Andante from Mozart's String Quintet, in C minor K. 406/516B, they came off as conscientious but impersonal. Would the sprightly Allegro assai finale from the Quartet in B-flat major, K. 589 strike a brighter spark? Not really. But then, the recording studio can cast a pall. Maybe all that's missing is the live presence of a responsive audience.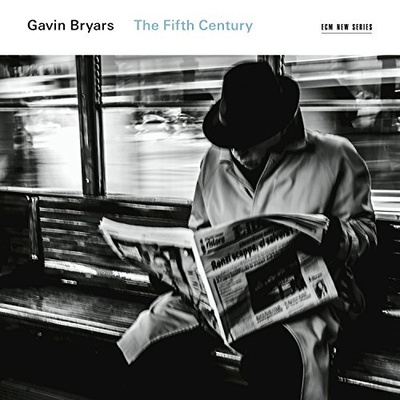 In closing, we turned to The Fifth Century (ECM New Series), choral settings by Gavin Bryars of prose paragraphs by the shadowy 17th-century English clergyman and mystic Thomas Traherne. The third section, heard on our air, begins, "Infinity of space is like a painter's table, prepared for the ground and field of those colours that are to be laid thereon... As the table is infinite so are the pictures." Accompanied by saxophone quartet, the voices cast a glow as luminous as the text.