Biography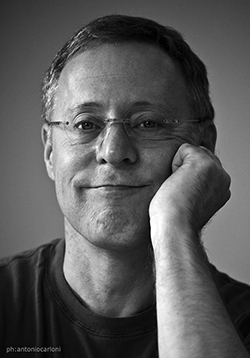 Matthew Gurewitsch is an internationally oriented cultural commentator based in Manhattan. His interests range broadly through the performing and fine arts. A senior editor of Connoisseur magazine in the 1980s, he has worked as an independent journalist since the early 1990s, contributing regularly to such leading publications as The Wall Street Journal, The Atlantic Monthly, and Smithsonian, among many others. His principal outlet has been The New York Times, for which he has covered classical music with an emphasis on opera and song, pop music, theater, Old Masters, living artists, dance, circus, and film. A generalist by conviction, he has also written on architecture, archaeology, sports, travel, and the business of culture. His views on controversial cultural subjects have been cited widely, both by scholars who regard him as a voice of authority and those his positions have provoked.
As a lecturer, interviewer, and moderator, he has appeared at Lincoln Center and Carnegie Hall. His sold-out talk series with master conductors at the Metropolitan Museum of Art was taped for subsequent broadcast on WNYC radio. As an arts commentator, he has been heard on NPR's award-winning All Things Considered.
His privately published novel When Stars Blow Out: A Fable of Fame in Our Time received high praise from major figures in culture and the arts. Between hard covers, he has written the lead essays for several collections of paintings by the Polish-American surrealist Rafal Olbinski, a history of the tenure of Riccardo Muti as music director of the Philadelphia Orchestra, and two volumes documenting the Rolex Mentor and Protégé Arts Initiative, with close-up portraits of such cultural icons as David Hockney, Mario Vargas Llosa, and Julie Taymor. In 1999, he made his debut as an opera director with Wagner's Lohengrin at the Maryinsky Theater, St. Petersburg, at the invitation of general director and principal conductor Valery Gergiev.
Born in Schenectady, New York, Gurewitsch grew up in Zurich, Switzerland. He holds a B.A. in English from the State University of New York, Stony Brook, a Ph.D. in comparative literature from Harvard, and an M.B.A. from the Yale School of Management.